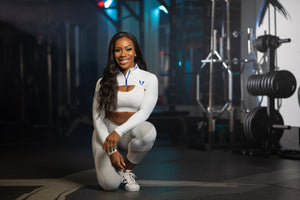 Watch
NICOLE CHAPLIN'S
EPK
Learn more about nicole's speaking engagements, fitness events, corporate partnerships and endorsements
NICOLE CHAPLIN
The Fit Coalition™
Nicole Chaplin, the founder of Nixolition, The Fit Coalitionm is committed to educating all audiences on how to live a healthy lifestyle. Optimal health is a combination of caring for the mind, body and soul.
Watch NICOLE CHAPLIN
@ Essence Festival
Experience Nicole's crowd moving and mesmerizing performance Centerstage and at the Wellness House at the Essence Festival in New Orleans
This section doesn't currently include any content. Add content to this section using the sidebar.