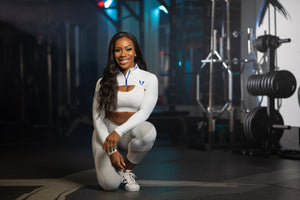 NICOLE Chaplin At Essence Festival
NICOLE Chaplin The Fit Coalition
Nicole Chaplin, the Founder of Nixolition™, The Fit Coalition, is a committed to educating all audiences on how important it is to live a healthy lifestyle. Optimal health is a combination of caring for the mind, body and soul.
NICOLE Chaplin At The Wellness House
The crowd moving and undeniable golden presence at the Essence Festival in New Orleans on centerstage and headlining the Wellness House showcased Nicole's passion on one of the highest levels.
This section doesn't currently include any content. Add content to this section using the sidebar.